90.7 KFSR | Fresno State Radio
KFSR On-Air Hosts

Music programming hosts, News/Public Affairs hosts.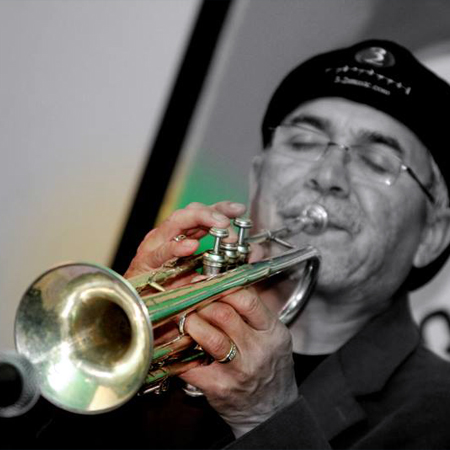 Steve Alcala
The "Latin Jazz Show" host Thursdays 4:00pm – 6:00pm
Steve Alcalá has hosted KFSR's "Latin Jazz" show since 2004. A local musician and educator, Steve has an accomplished history of supporting Latin jazz as a part of the musical tapestry that enriches the lives of Fresno and the San Joaquin Valley community.
As an educator, Steve established the first Latin jazz ensemble in the country at Roosevelt High School and also created the Fresno City College Latin jazz ensemble. He curated concerts at Roosevelt and various venues around Fresno inviting luminaries such as Tito Puente, The Spanish Harlem Orchestra, Dave Valentin, Eddie Palmieri, Arturo Sandoval, Dave Samuels and many others.
As a musician, Steve has two bands, "Rumba 32" and "The Latin Jazz Ambassadors." He also owns 3-2 Music Publishing, marketing Afro Caribbean jazz sheet music since 1992.
Nate Butler
"The Local Show" host Sundays 8:00pm - 9:00pm
The "Local Show" comes to you every Sunday night to showcase an hour of great music made by artists from Fresno, California, and the surrounding San Joaquin Valley! Enjoy local music old and new from every genre, including Rock, New Wave, Punk Rock, Rap, Hip-Hop, Folk, Country, Jazz, Blues, Metal, Ska, Alternative, and more. (Gosh All Hemlock!)
Nate Butler has spent the past 30 years collecting and curating music with the goal of creating the ultimate archive of locally-produced music, and hosting the program has given him a forum to share and expand the local music catalog for KFSR. Nate is a Fresno musician, composer, artist, and actor. A veteran musician on the Fresno scene for over 40 years, Nate can currently be found playing the piano at various restaurants and pubs around town.
More info: @KFSRLocal Show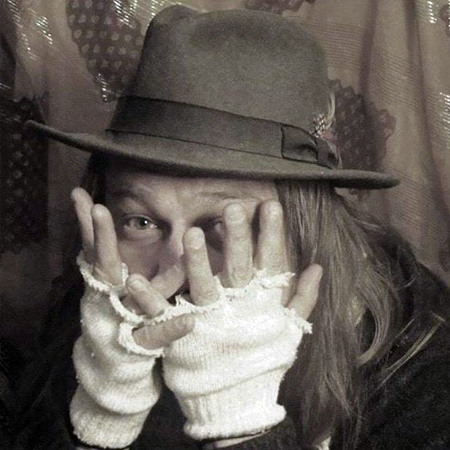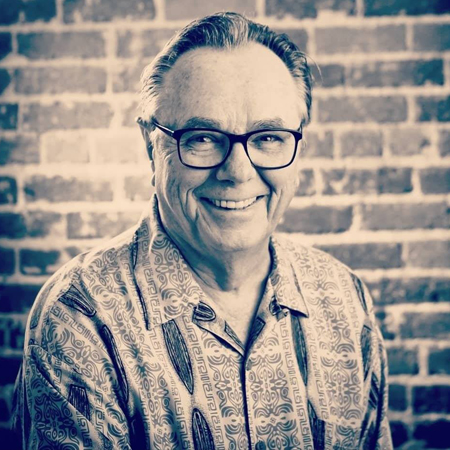 Don Fischer (a.k.a. D. Argyle Vermouth)
"The Tiki Lounge Happy Hour" show host Fridays 5:00pm - 6:00pm
Profile info coming soon...
More info: @TikiLoungeHappyHour
Catherine "Cat Baby" Fowler
"Navesink River Blues Showcase" show host Sundays 3:00pm - 5:00pm
Profile info coming soon...
More info: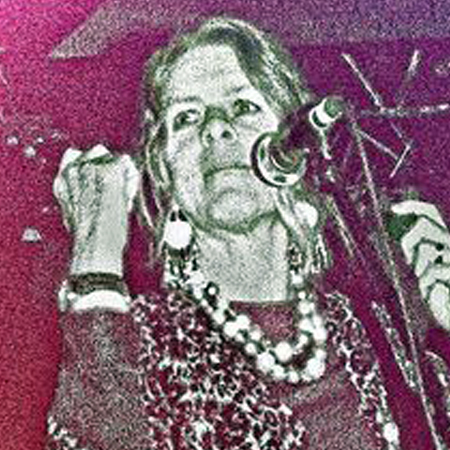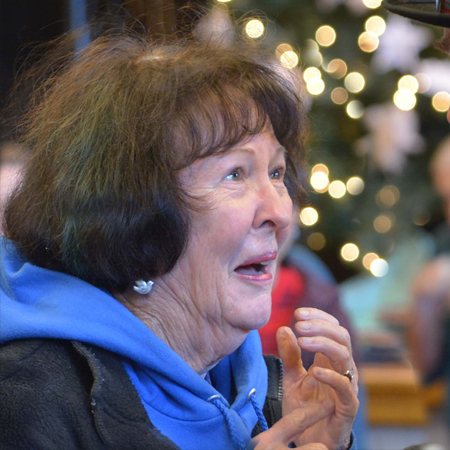 Jean Gunn
The "Morning Jazz" show host Mondays 9:00am - 12:00pm
Profile info coming soon...
More info:
Anne Leone
"The Contemporary Jazz Show" host Sundays 12:00pm - 3:00pm
Smooth Jazz is on the air in Fresno! Join Ann Leone every Sunday afternoon for three full hours of contemporary/smooth jazz on KFSR. It's a blend of classics from veteran artists of the genre and brand new music, including brand new artists to the scene!
Anne Leone is a local insurance professional who has also served as a KFSR volunteer since 2015. Her zest and zeal for the smooth/contemporary jazz formats spans 25 years and is a result of expansive studies of the piano and love of music.
.More info: @KFSRsContemporaryJazzShow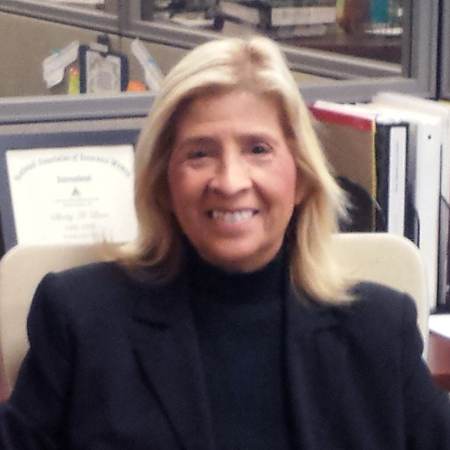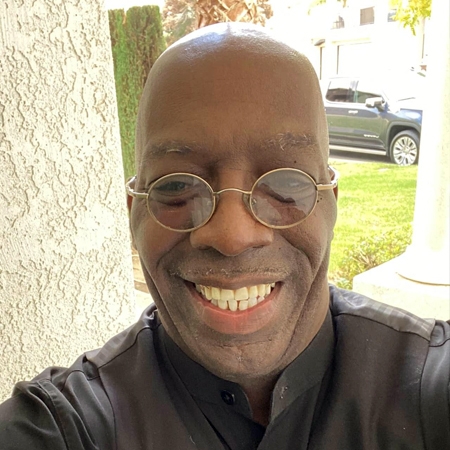 Doc Lewis
"The Gospel Show" host Sundays 6:00am - 9:00am
Join us on Sunday mornings for three hours of gospel music curated for you by Doc Lewis. You'll hear a mix of old and new - music designed to bring together people of all walks of life.
Doc Lewis is an award-winning radio personality with over four decades in radio industry. KFSR's Gospel Show can be heard in central California on 90.7 FM and world-wide via the online stream at kfsr.org.
More info: @KFSRsGospelShow
Vartush Mesropyan
The "Hye Oozh" show host Saturdays 9:00am - 12:00 pm
"Hye Oozh" is a weekly Armenian program dedicated to the music, culture, and language of the Armenian community. The Hye Oozh program has been providing listeners with traditional, modern, jazz, folk, and all types of beautiful Armenian music since 1992. You'll hear the best and latest Armenian music ranging from old classics to modern hits.
Vartush Mesropyan has been hosting the "Hye Oozh" show since 2008 and is a Fresno State graduate. She is proud of her Armenian heritage and has a strong passion for Armenian culture. She is dedicated to making a difference in the local Fresno Armenian community with the "Hye Oozh" show and connecting listeners from around the world to their Armenian roots..
Email: kfsrhyeoozhshow@gmail.com. Facebook: hyeoozh907.fresno Instagram: kfsr_hyeoozhshow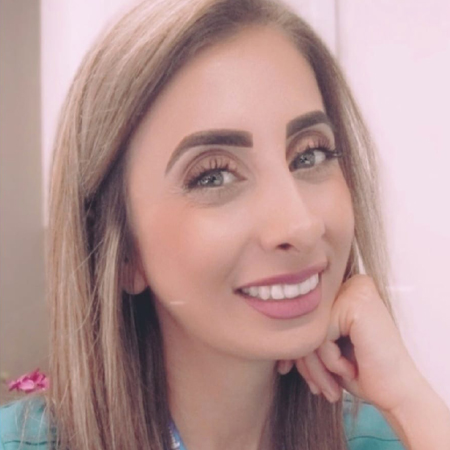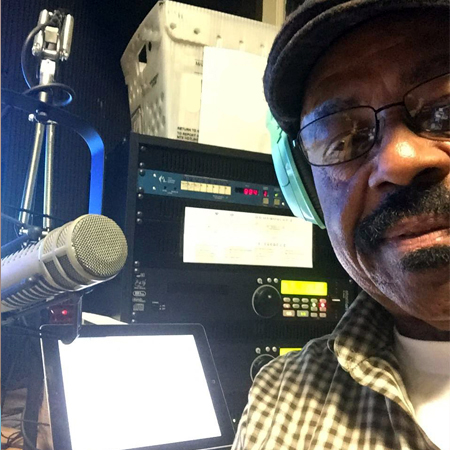 Robert Mikell
The "Red Beans & Jazz" show host Fridays 9:00am - 12:00pm
Join the "Southern Gentleman" for three full hours of America's only true art form called Jazz, as developed by African American musicians. Listen to compositions ranging from Ragtime, Dixieland, Swing, Bebop, Cool, Electric, and much more. Featured are the musical selections of such greats as Armstrong, Ellington, Basie, Mulligan, Gillespie, Parker, Davis, Brubeck, Coltrane, Redman, Marsalis, Blanchard, Eastwood, McBride and more. From the vocal side of Jazz, hear the voices of Ella, Bridgewater, Carter, Monheit, McCrae, Clooney, Lee, Prysock, Bennett, Cole, and many more. Interspersed throughout the year are musical themes that include a tribute to Dr. King, Black History Month, Valentine's Day love Songs, HerStory Month, Mother/Father day serenades, and holiday music. Also are sing-alongs and R&B songs covered by Jazz musicians.
More info: @RedBeansAndJazz
Kaden Ferretti
The "Women In Jazz" show host Mondays 6:00pm - 7:00pm
Join us on Monday evenings as Kaden presents an hour dedicated to female jazz vocalists. You'll hear plenty of Ella Fitgerald along with other great female artists.
Kaden loves her jazz music, with a special appreciation for Ella. Kaden is a vocalist, as well and can be heard on occasion at local events.
Kaden is retired dispatcher from the Fresno State Police Department and is active in community service programs.
More info: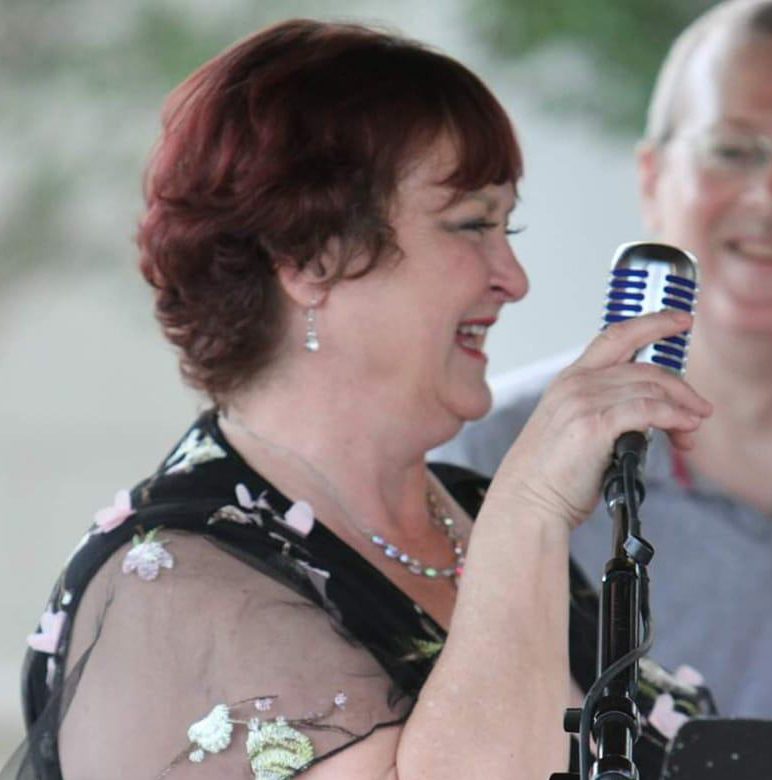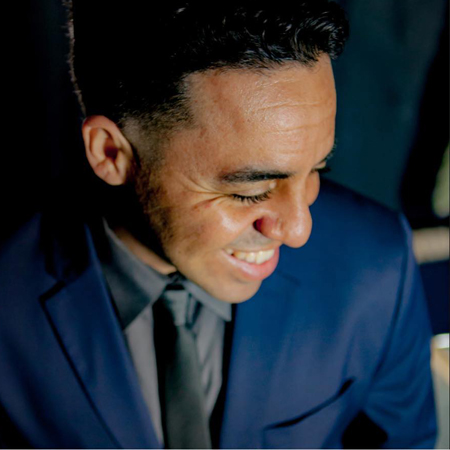 Jaz Sawyer
"The Swinging Experience" show host Wednesdays 3:00pm - 6:00pm
"The Swinging Experience" program includes recordings of the classics, recent releases and music of the next generation.
Dr. Jaz Sawyer is a renowned drummer, educator and programmer who has built his career through work with Wynton Marsalis, Dee Dee Bridgewater, George Benson, Phil Lesh & Friends, Bobby Hutcherson, Herb Alpert and more. Sawyer has performed at Carnegie Hall, Sydney Opera House, The Kennedy Center and more.
More info: @KFSRsSwinging Experience
Vern Selland
The "Jazz Beat" show host Wednesdays 12:00pm - 3:00pm
Vern Selland has been hosting KFSR's "Jazz Beat" since 2009. He likes to refer to himself as, "The oldest living jazz DJ in the world" and he may be right, but we can't confirm the fact. His passion is straight-ahead jazz and he plays everything from Be-Bob and beyond. Between songs, he shares his vast knowledge of jazz and personal experiences with some of the genre's biggest artists.
Vern has loved big band music since he was a young boy and dreamed of being a big band vocalist. After he retired from his "real job" he served as a vocalist for Fresno's Statesman Big Band. It was a natural transition for him to launch a radio show on KFSR. Do yourself a favor and tune in Wednesdays at noon for "Jazz Beat" with Vern Selland.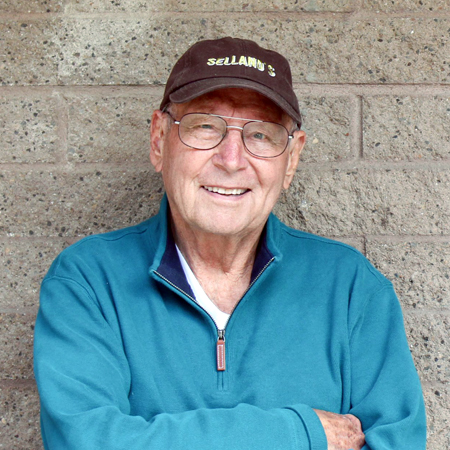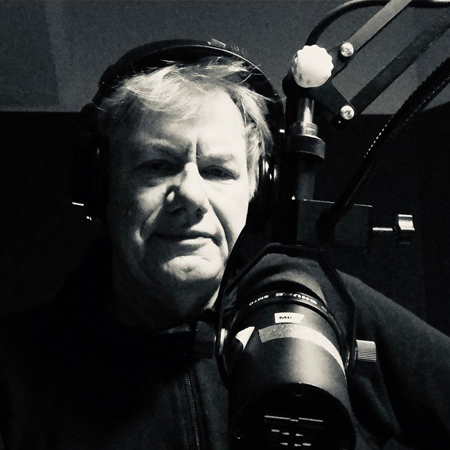 John Wooler
The "Blues From the Other Side" show host Saturdays 3:00pm - 6:00pm
If you love old-school and contemporary blues, deep cuts, rare 45's, blues from the South/ Texas/Chicago/New Orleans, British Blues, RnB from the midwest cities and a taste of Gospel to uplift you, then join me for "Blues From the Other Side" every week! It's where you will hear and feel the music!
John Wooler is an ex-Virgin Records exec, founder of the blues label, "Pointblank" (featuring artists like John Lee Hooker, John Hammond, Isaac Hayes, Charlie Musselwhite, Van Morrison, Pop Staples, Johnny Winter, Albert Collins to name a few...) and is a five-time Grammy award winner as Record and Executive Producer. John is currently a music licensing exectutive for a global media company.
Mike Workman (a.k.a. "The Gardener")
"The Garden Party" show host Saturdays 12:00pm - 3:00pm
Join me on Saturdays for The Garden Party on KFSR! I think I stir up a good gumbo of music. There's new stuff and old stuff - there's a veritable gardener's cornucopia of fun and entertaining music every week. I hope you'll tune in to 90.7 FM or catch the live stream at kfsr.org.
I've always had a love for radio. As a young child, my parents took me on long road trips to my Grandparent's house. Many nights were filled with the radio on some old-school detective drama and the dim glow of the dashboard lights. Radio opened my mind to so many possibilities and ideas.
I'm also a proud Fresno State graduate. By great fortune I've made some great friends and I have this opportunity to entertain you with my musical musings!
More info: @GardenParty